In order to attract outstanding college students to know more about Suzhou Institute of Biomedical Engineering and Technology (SIBET), Chinese Academy of Sciences(CAS), the Institute hosted the "University of Dundee & East China University of Science and Technology - Summer Camp – Suzhou Station" activity on July 23, 2019. More than 40 college students from China and UK participated in this event. It would help college students understand the frontier technology, expand their research horizons, and improve their scientific literacy.
At 10 o'clock in the morning, volunteers from the SIBET came to the exhibition hall of Suzhou New District(SND) and waited for the summer camp students to arrive. Then every student learned about the characteristics and potential development of Suzhou New District through video introduction, product display and detailed explanation from the staff.
At noon, everyone listened to the academic report of Prof.Cui, the director of the medical acoustic department of SIBET, and learned about the development of medical ultrasound and transducers, the manufacturing process, and the application prospects. Students showed strong interests in medical imaging, especially the ultrasound imaging.
Finally, everyone visited the exhibition hall of SIBET and learned about the development history of SIBET, the research fields of various departments and scientific research outputs. The students were interested in the various advanced medical instruments developed by SIBET and raised questions of interest.
The students benefited a lot from the activities. They met new friends, learned about British culture and Chinese culture, and also aroused their enthusiasm for learning and the desire to work in high-tech industries.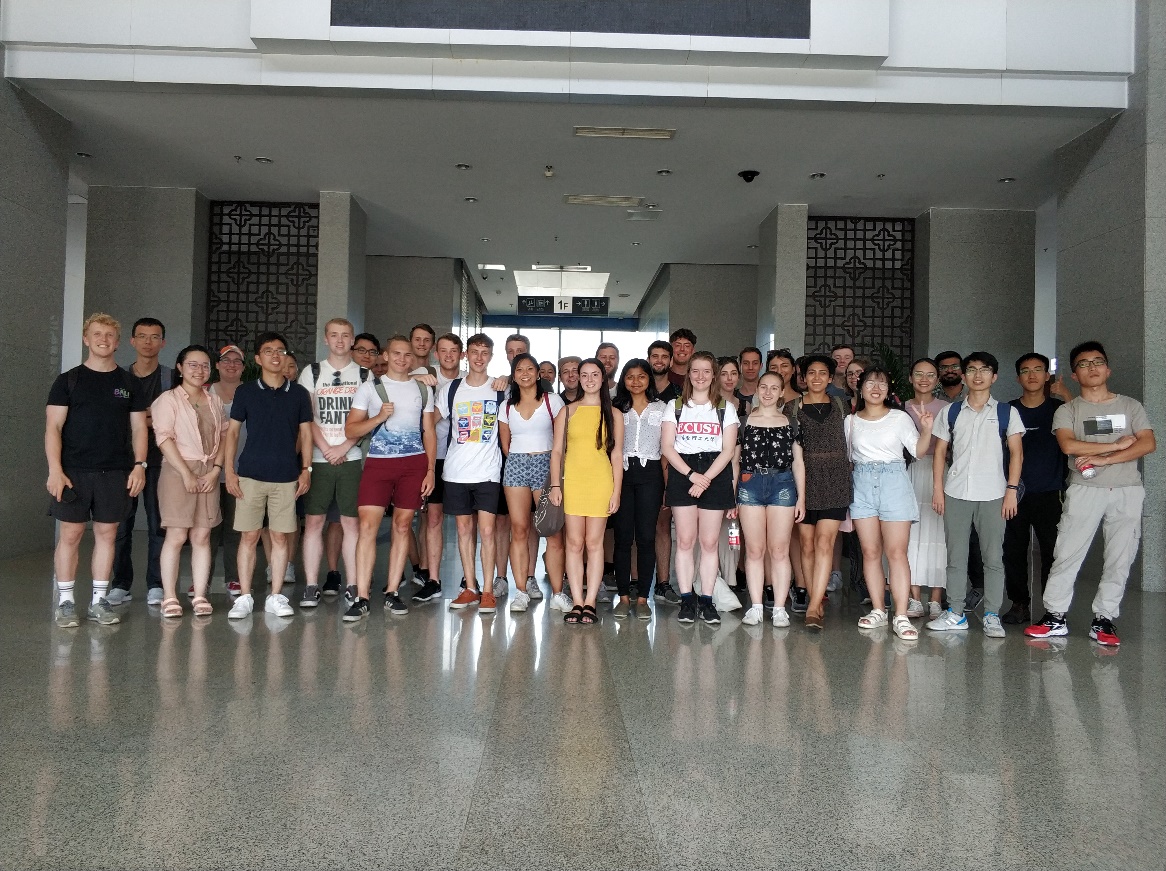 Photo taken in front of SIBET exhibition hall (Image by JIANG Tingyi)